Daily Inspiration Cafe DW001 is a plasic DIY miniature house from Rolife Super Creator – Super Store Series. This cozy coffee shop is always full of people looking for inspiration on working days. Its soft sofas, immersive music and a refreshing glass of iced Americano will make your head explode with inspiration in the fragrant aroma. Build it with your own hands and enjoy the happiness it brings to you!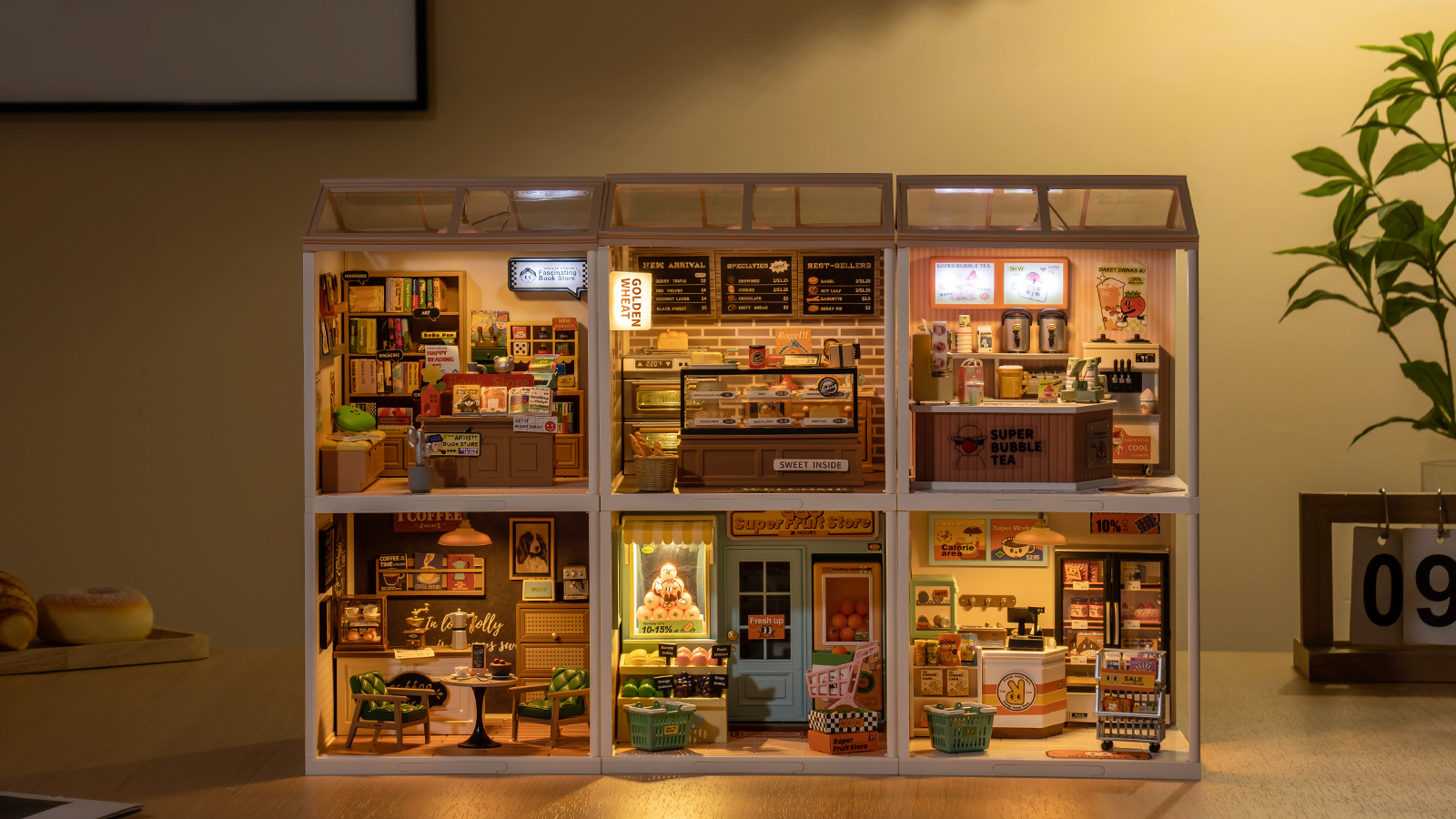 Horizontal & Vertical Stacking:
The miniature house is made of "three boards" as the main structure, and the edges of the boards are equipped with connectors, supporting "—" horizontal stacking, "I" vertical stacking and "L" type, "Pin" type and other combinations. The finished effect is solid. Feel free to connect it with other Super Creator kits.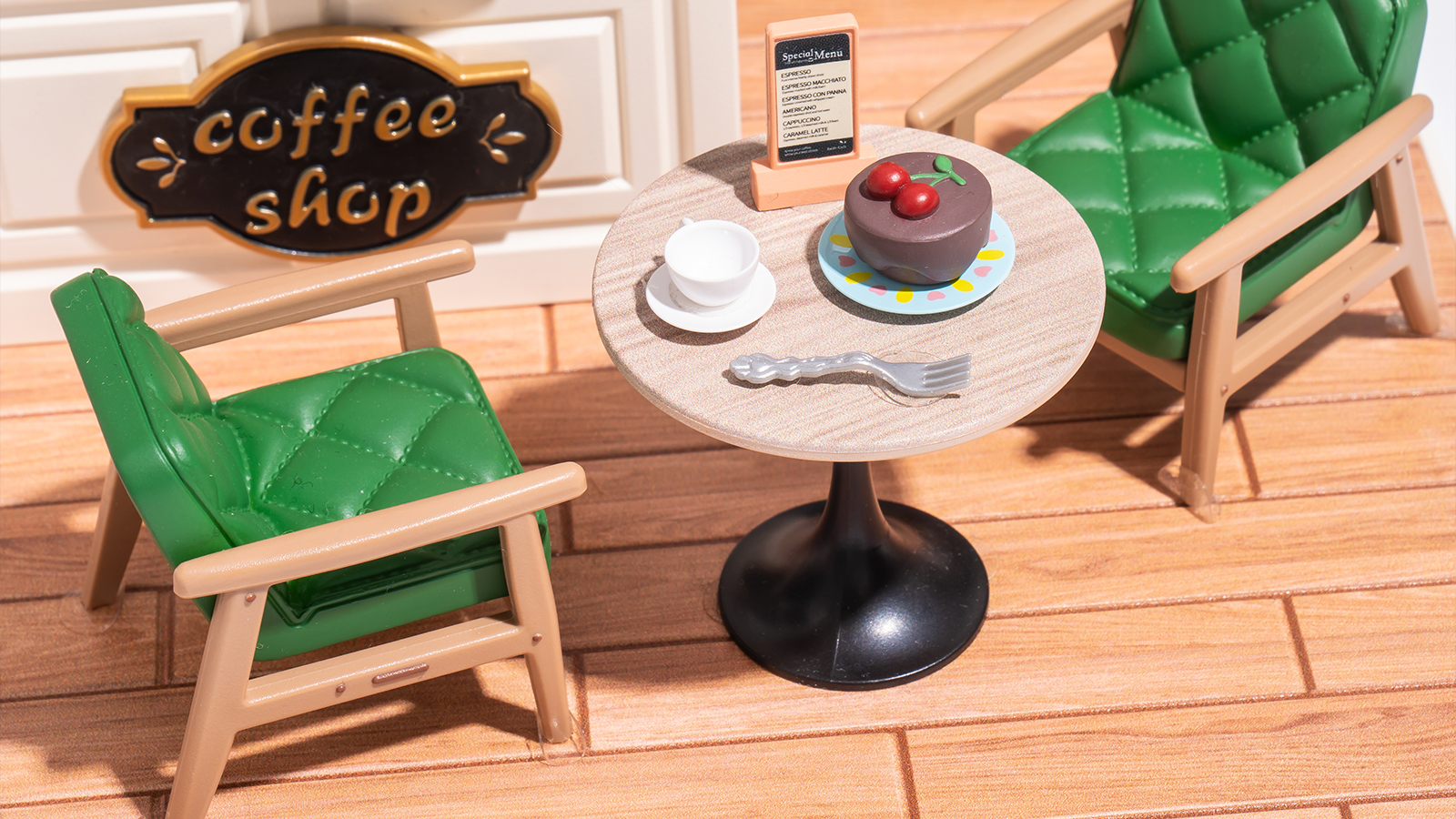 Easy Assembly (no coloring/glue needed):
The components are mostly finished – The whole cabinet is easy to put together, the key structure has been shaped, just snap on and use; peel off the back papers and the stickers can be pasted; cardboard are all directly keyed out, and carton files have been left with indentations for easy folding. The assembly itself does not require glue, but you can attach the glue to the bottom/back of the assembly to prevent displacement and provide stability.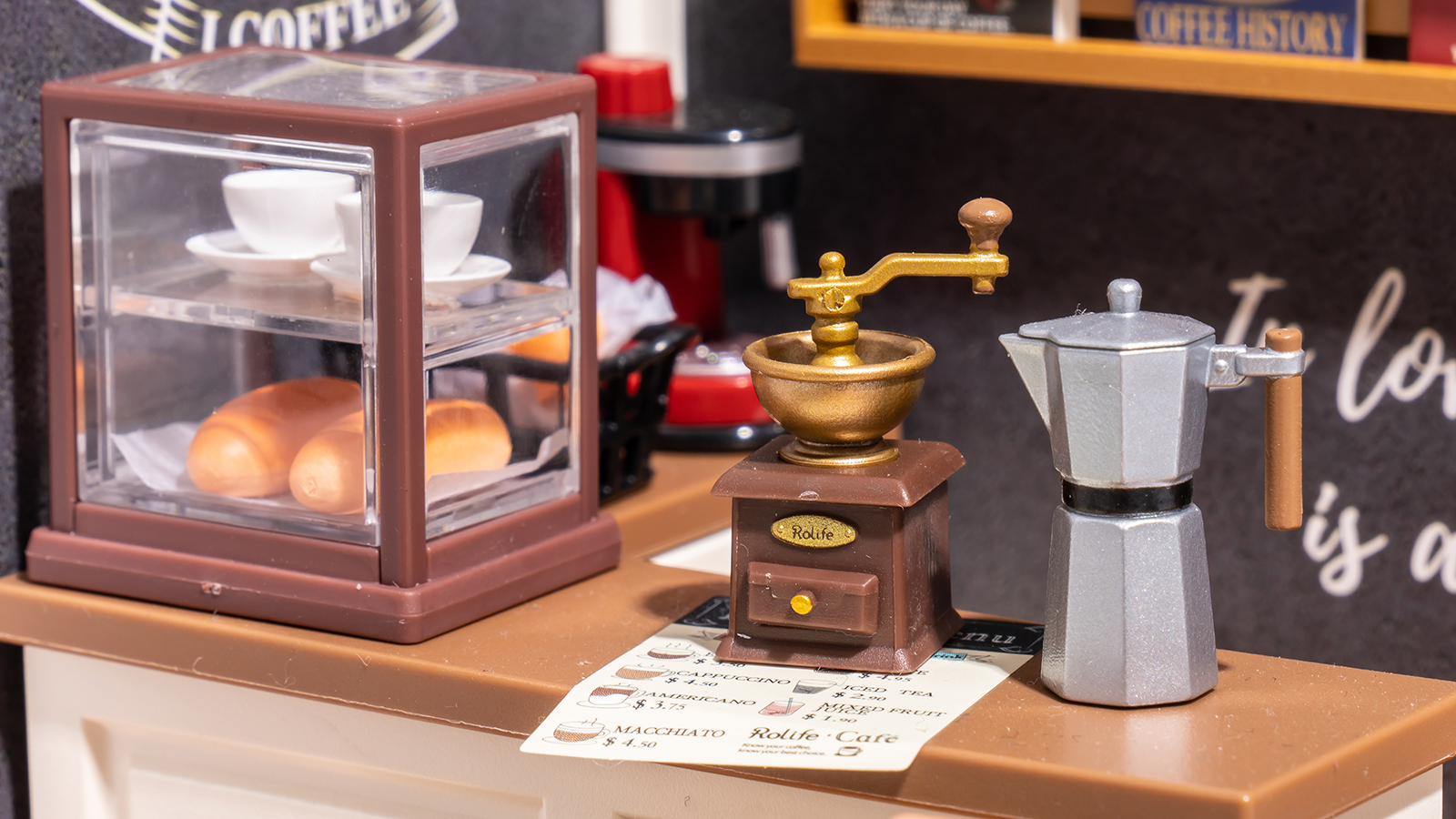 High quality & Playable Details:
Each single part(furniture) can be played. For example, the food cabinet is desgined with removable partition, you can put high ornaments in it; The surface of the bucket cabinet is made of imitation rattan effect with delicate grain. Cabinet door can be lifted, inside can be stored, etc.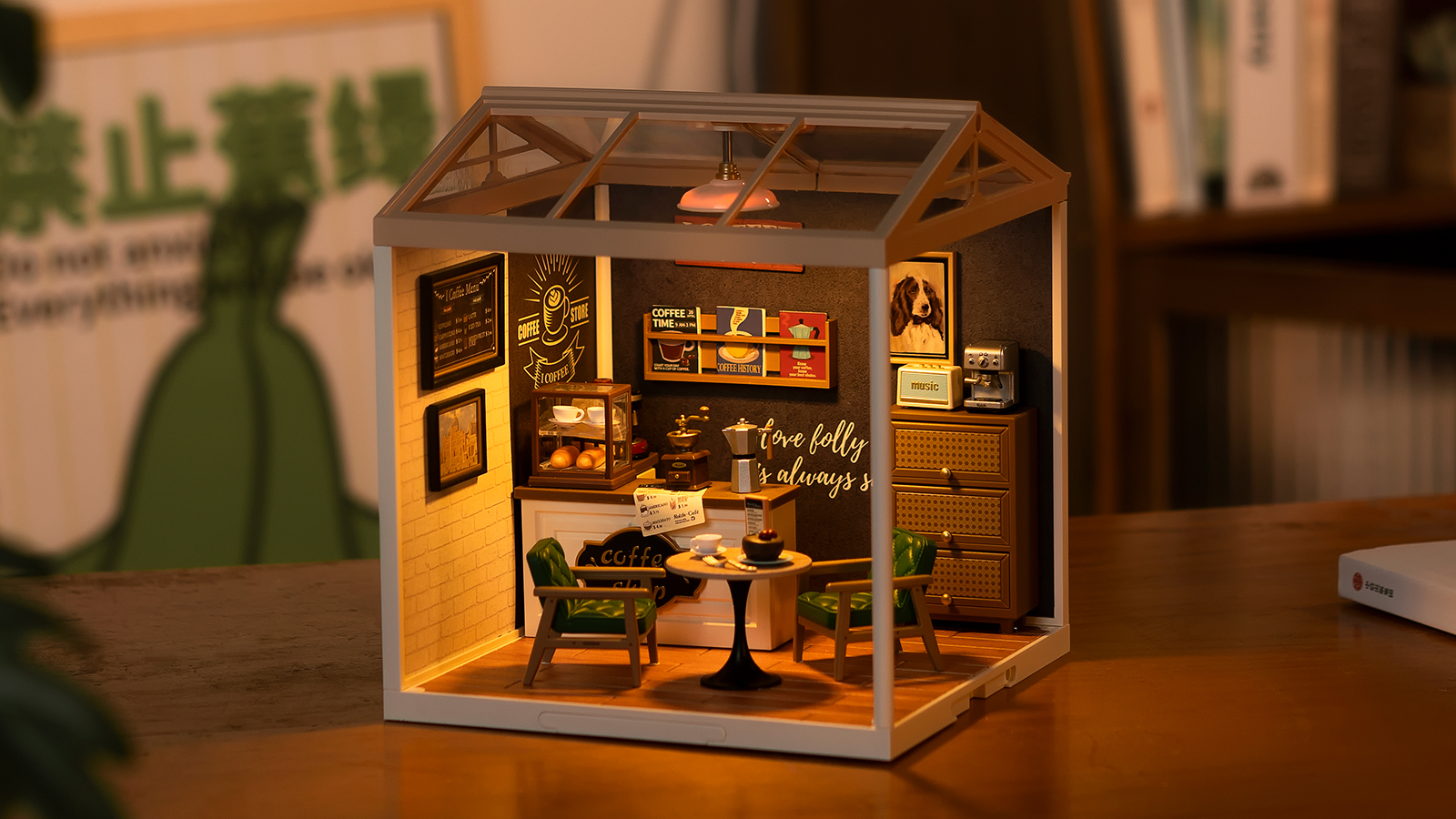 Ambient Light Set:
The product is equipped with a light set, and the battery box is beautifully concealed and placed on the back of the product in the image of an air conditioner. Turn on/off the light(s) with the touch switch: short press to control the switch, long press to adjust the brightness.