In your new favorite coffee shop, Roro's, you relish the warm ambiance, basking in the sun's gentle rays that stream through the window. The delightful aroma envelops you as Manager Roro serves your order with a smile. Savoring the smooth, creamy latte with a hint of cinnamon and the rich, fluffy tiramisu, you can't help but compliment Roro's coffee-making skills.
After a hectic day at the office, the captivating scent of baking bread draws you to Roro's Bakery Shop. The retro brown interiors, coupled with playful cake designs and cute French bread, enchant you. Succumbing to the temptation, you order a ficelle, an Americano to go, and a bunny mallow-filled pastry, discovering a new favorite bakery shop. The sweet and soft marshmallow filling perfectly complements the crunchy bread, providing a healing and soothing experience.
Delight in self-immersion and scene interaction with Manager Roro, dressed in a cream pastoral-style outfit, welcoming you with a bag of bread to soothe and nourish your soul with her delicious baking. As you ponder which cake to try tomorrow, you already know that Roro's Bakery Shop will continue to be your haven for adorable treats and healing experiences.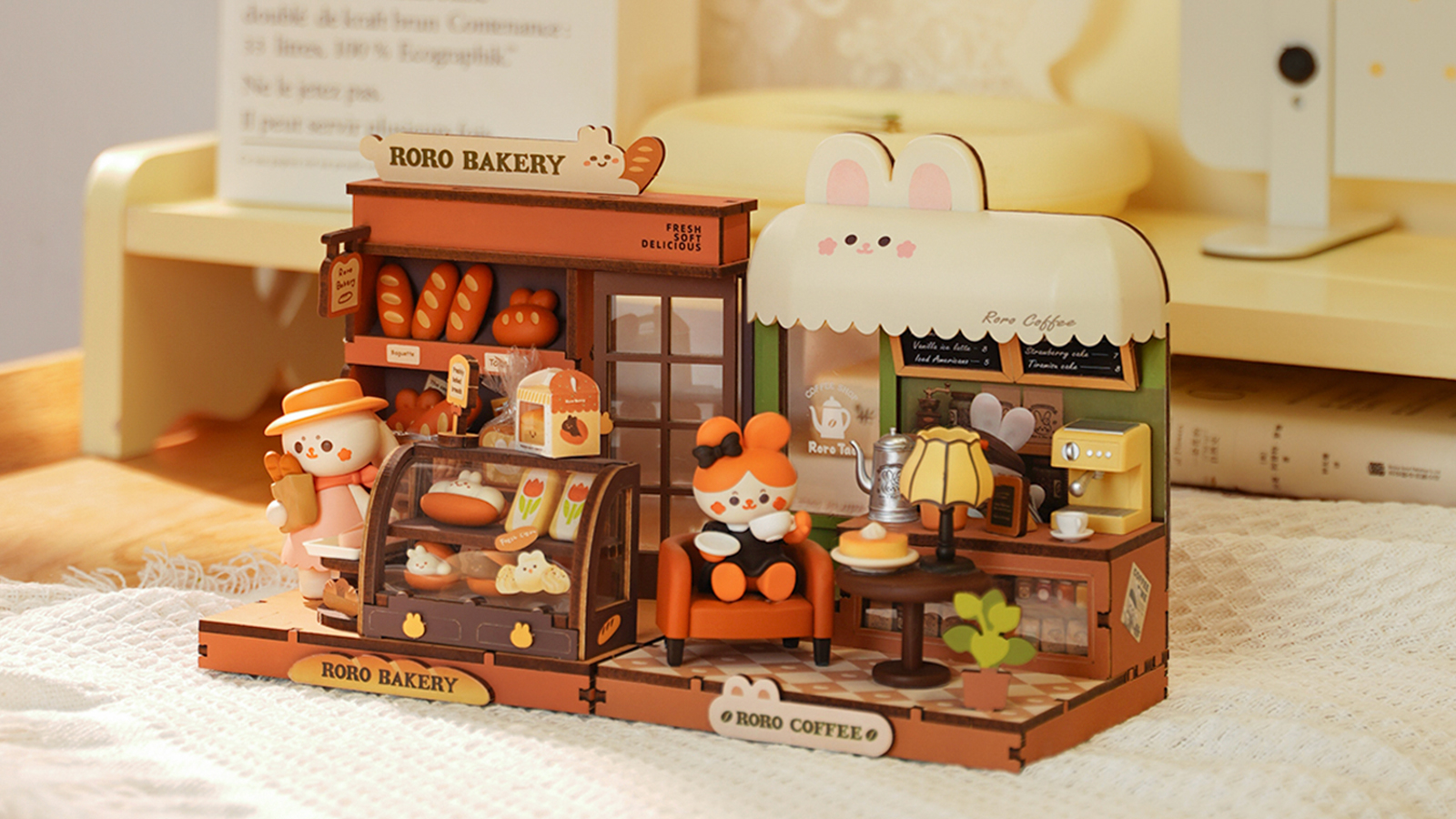 Roro's Pretend Toy
It is a 1:20 wooden miniature house kit in the Pretend Play Series with an easy and enjoyable mortise and tenon assembly. Immerse yourself in the scene and interact with Manager Roro and the exquisite food props for a delightful experience.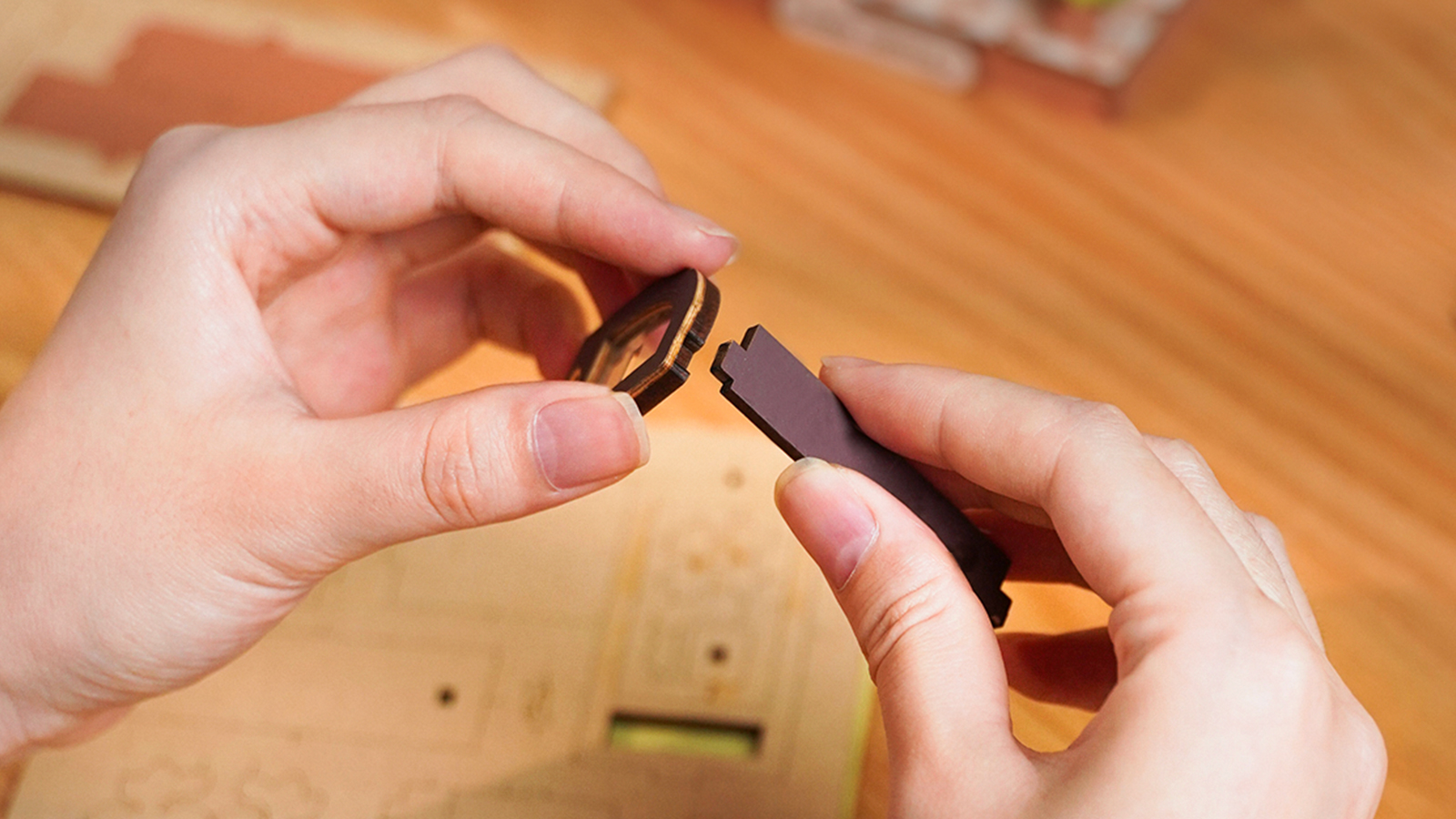 Eco-Friendly Wooden Puzzle Scene
The cabinets, walls, and floor are made from environmentally-friendly wood for a cozy, retro look. This miniature house kit also utilizes UV printing and dyeing technology to recreate a realistic shop setting with vibrant colors.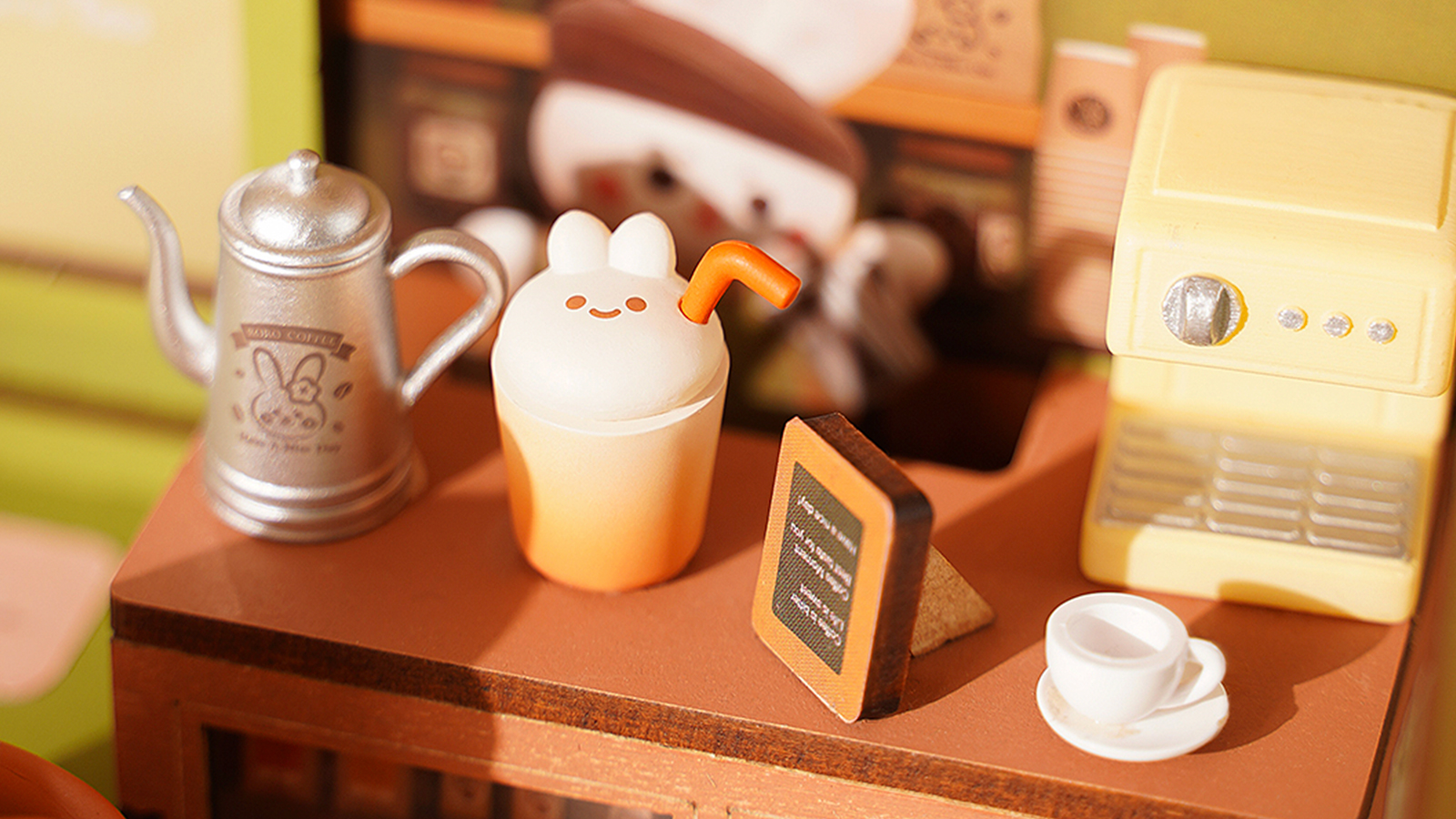 Realistic and Diverse Food Props
Pretend play collectors will love the ten miniature food products that have been crafted using an injection molding technique for a detailed look and a textured feel. Even the loaves of bread are realistically reproduced using resin and clear packaging. In the Pretend Play series, there's an emphasis on realistic scenes with delicate texture so owners can fully enjoy self-immersion and scene interaction.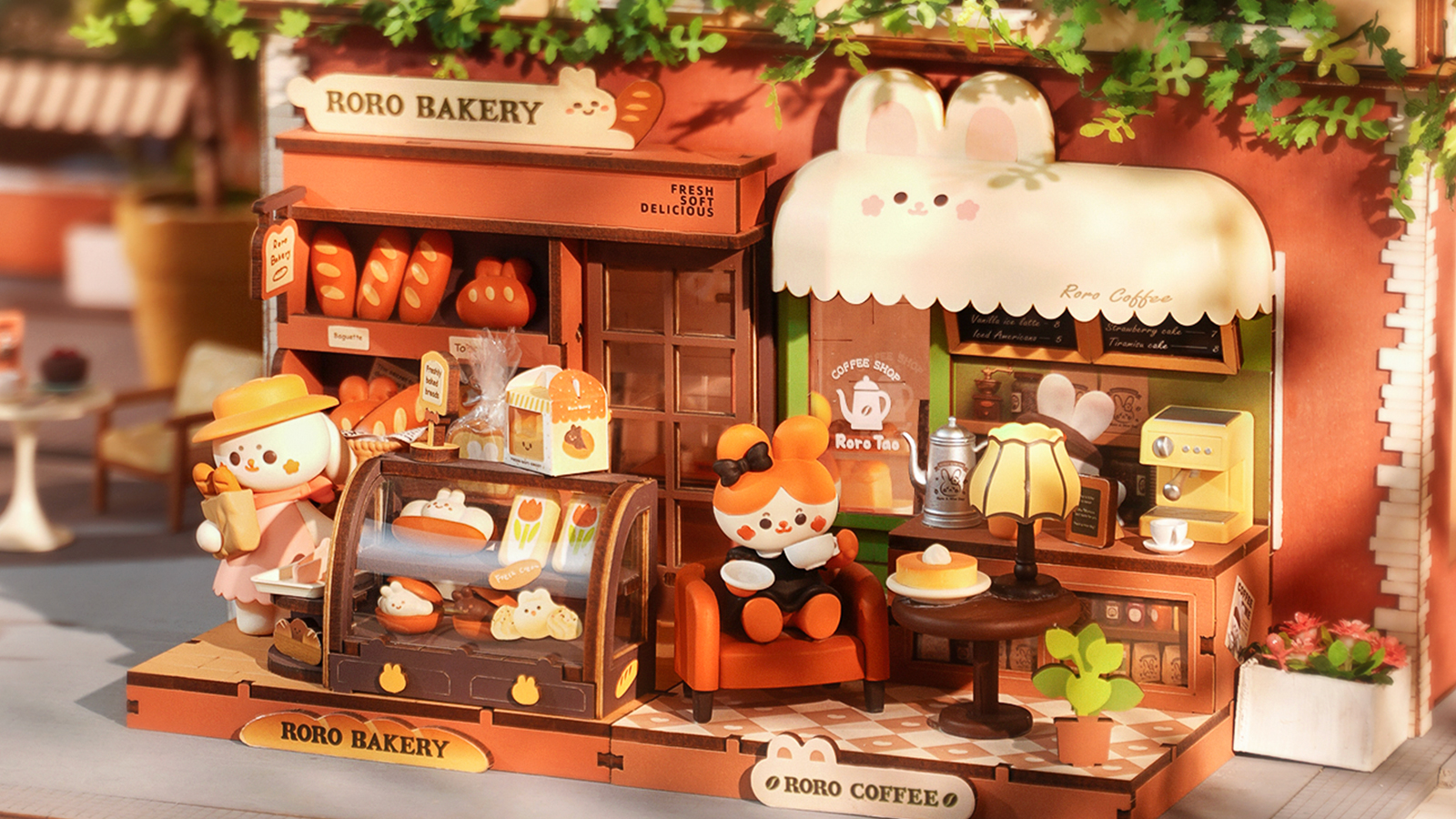 Lovable Manager Roro
The cherry on top of this healing bakery shop is none other than cute Manager Roro herself. Dressed in a cream pastoral-style outfit, she has a bag of bread in her arms, ready to soothe the next customer with her delicious baking.