Vintage cars in the Brass Era are milestones in automotive history. They are masterpieces of craftsmanship and technology, representing the unique charm of that era. Rokr Vintage Car 3D wooden puzzle is a 1:15 scale replica that will take you back to the 1910s, a revolutionary time for the automobile industry. With a "runabout" body style that's reminiscent of horse-drawn buggies, it boasts a streamlined fender with lines that run continuously from front to rear and fender aprons that partially conceal the wheels.
In addition, this Vintage Car model wasn't just about aesthetics. Some special features make it look like more user-friendly and safe. The one-man canopy top that covers the front and back seats was designed. The exquisite interior design with a gearshift lever and a comfy sofa-style seat added to its charm.
Now, assemble this dashing retro car 3D wooden puzzle, make it your perfect decoration, and experience the charm of that unique era with more vintage vehicle lovers.
*Note: Due to customs policy, wax may not be included in the package.Wax: you could use ordinary candles, crayons, beeswax, etc.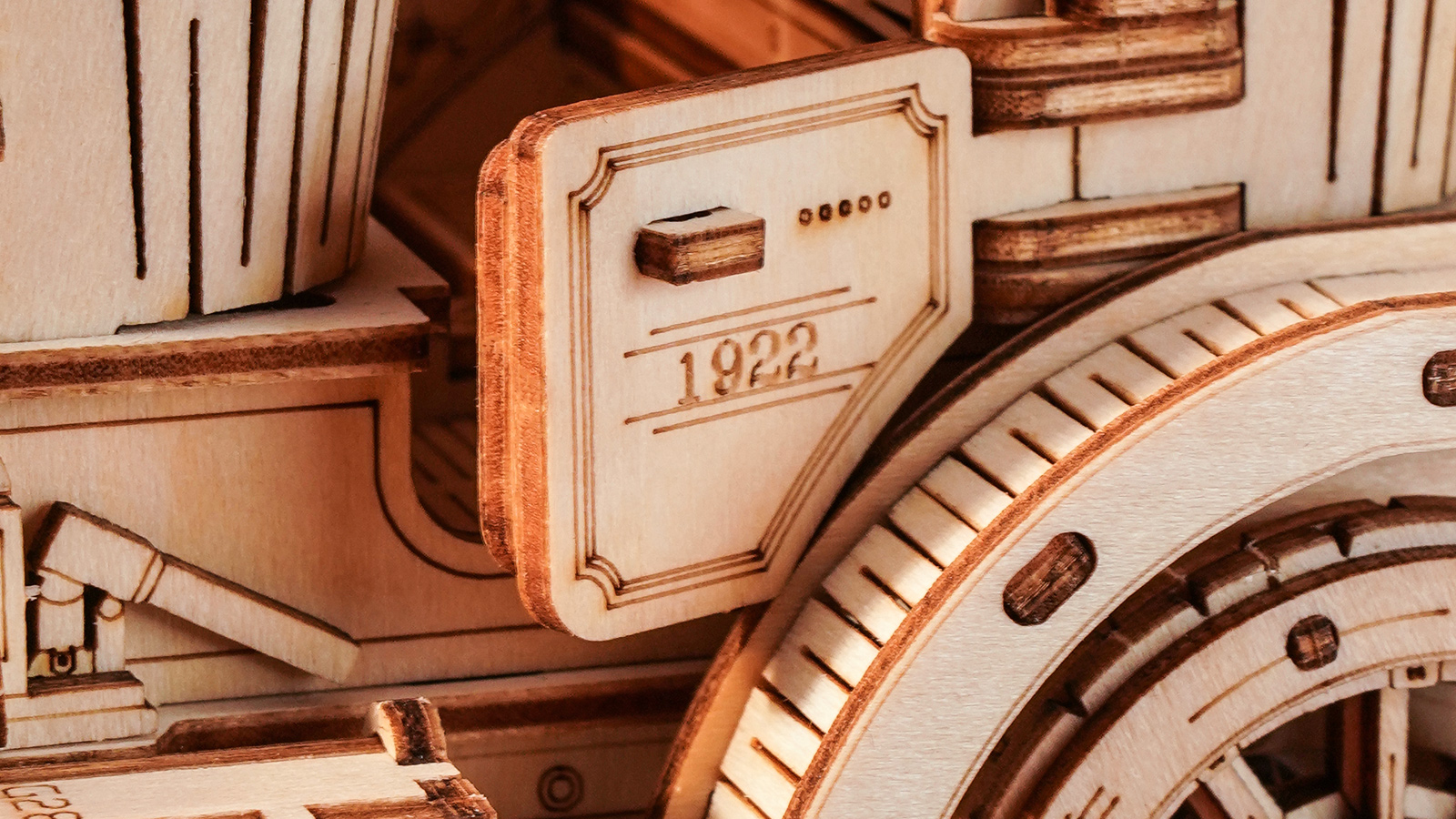 Openable doors
This feature enhances the play experience and adds an element of realism to the toy. By allowing to open and close the car doors, it adds a level of detail and authenticity to the model, making it more appealing for car enthusiasts.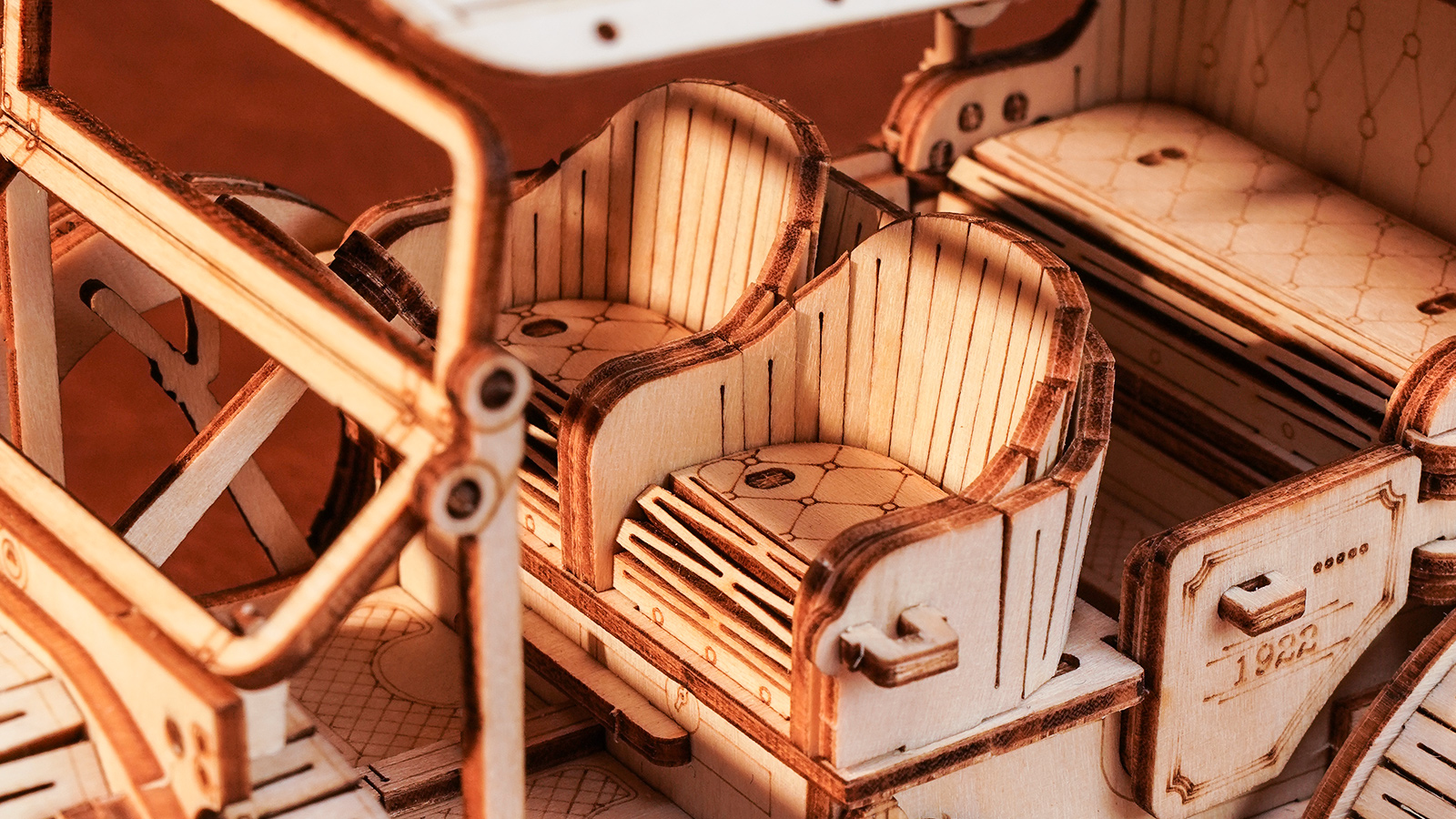 Sofa-style Seats
The sofa-style seats add a touch of vintage charm to the car's interior. They harken back to a bygone era when cars were designed with a focus on comfort and elegance.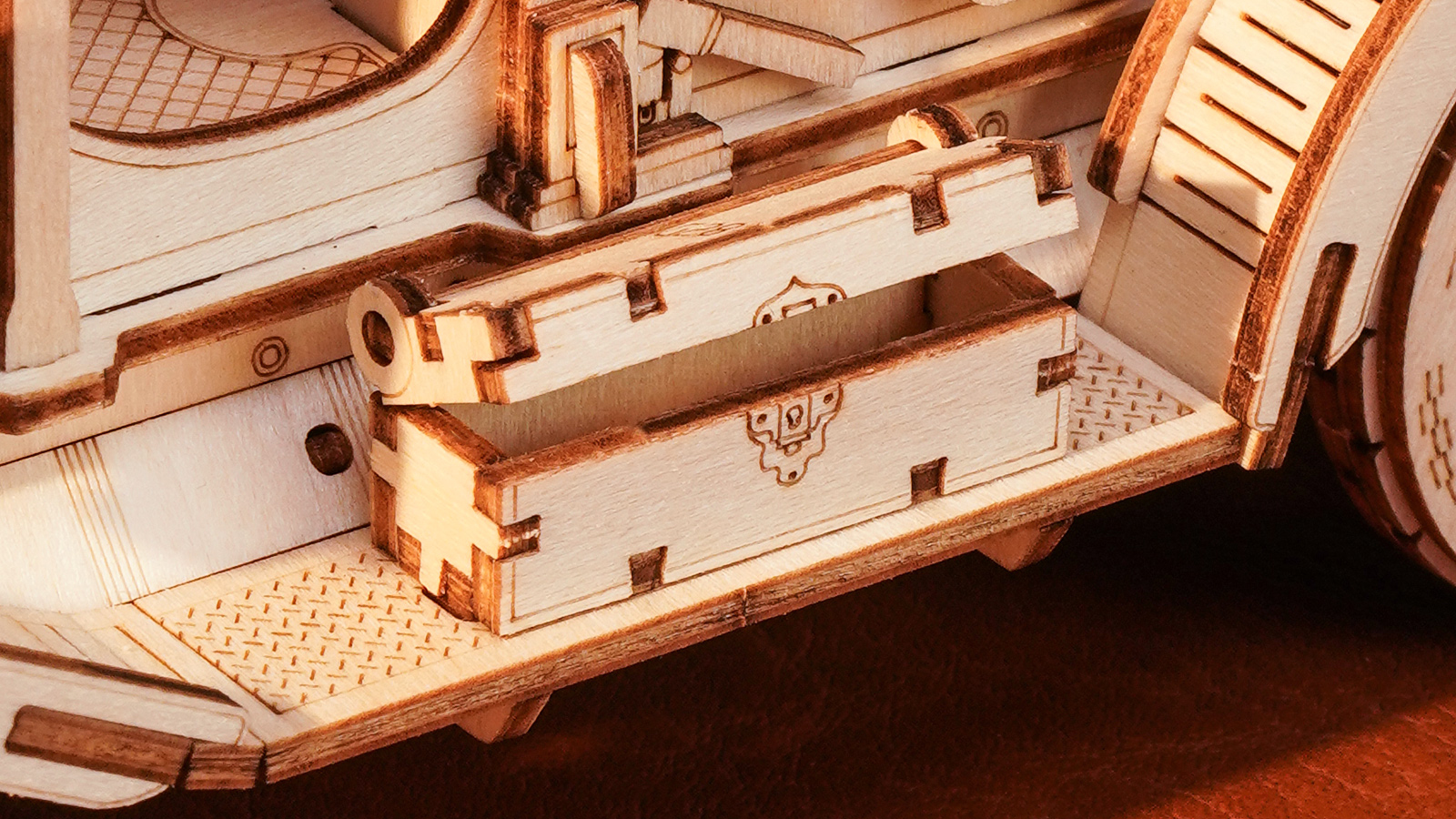 Storage toolkit
A well-designed storage toolkit adds to the overall aesthetic appeal of the vintage car. It can provide a cohesive and stylish look. This attention to detail enhances the overall ownership experience.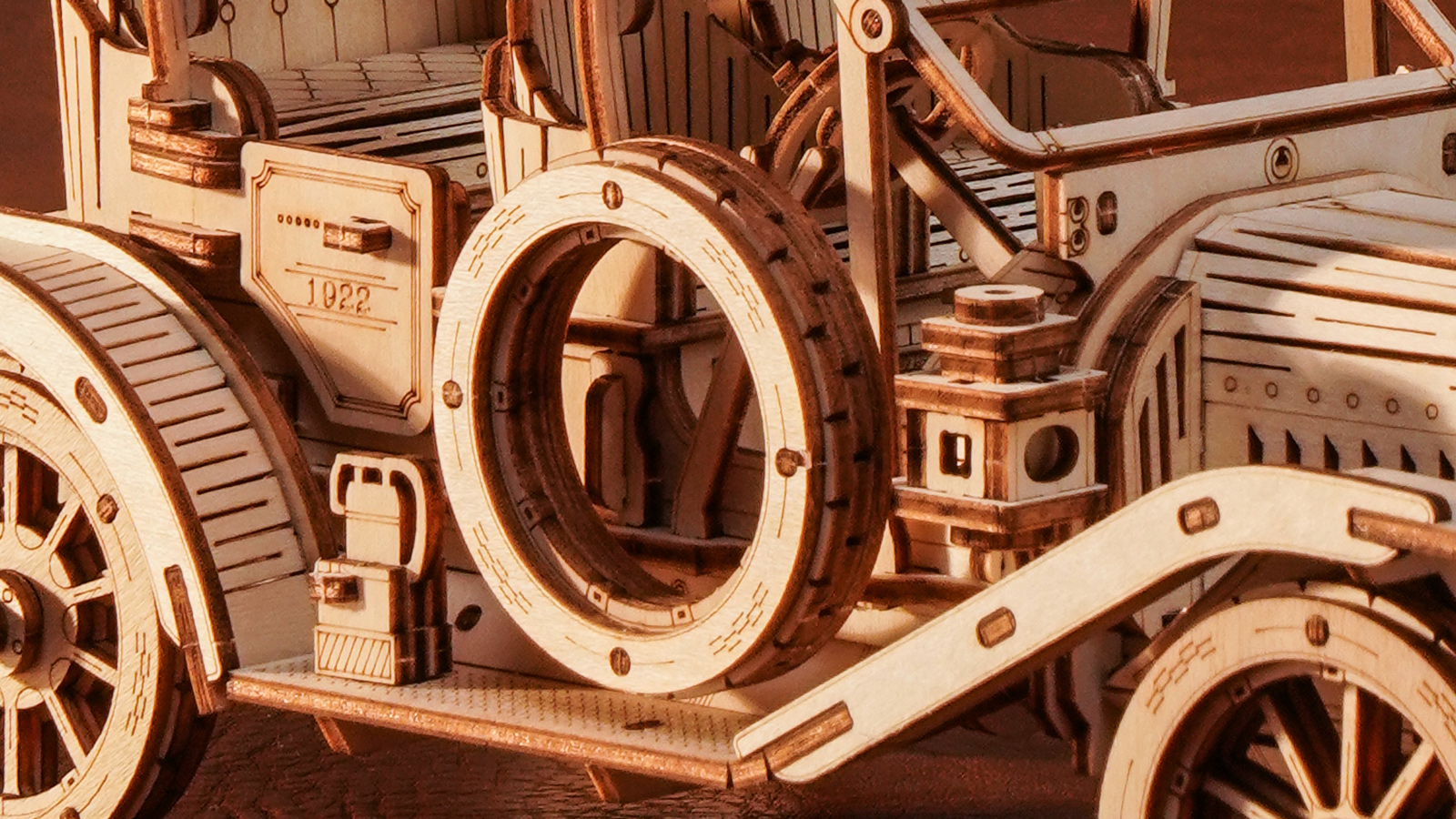 Spare tire
The spare tire adds to the authenticity and originality of the vintage car. It reflects the historical accuracy of the vehicle and ensures that it maintains its original charm. The presence of a spare tire in a vintage car provides safety, convenience, and authenticity.