Rolife Airplane Control Tower music box AMK41 is a mechanical gears 3D wooden puzzle. Different from the appearance of other common music boxes, this one is designed with a combination of a control tower and three rotatable biplanes, which are inspired by the rotating plane ride in an amusement park. With built-in power movement, the 3 biplanes can rotate with the music – It's A Small World – after wound up. Build this unique music box 3D wooden puzzle with your own hands and enjoy the happiness it brings to you.
Specification
Music play: IT??S A SMALL WORLD
Assemble size:?195*195*251 mm
Package size: 400*234*51
Wood piece:??255 pcs
Assembly time: about 5 hours.
Recommend age:?14+, children under the age of 14 can complete the assembly accompanied by their parents.
Weight: 0.75kg
Airplane Control Tower?is the combination of a control tower and three rotating biplanes. Complex and precise design of the structure, exquisite combination.?Playing lovely music after wound up.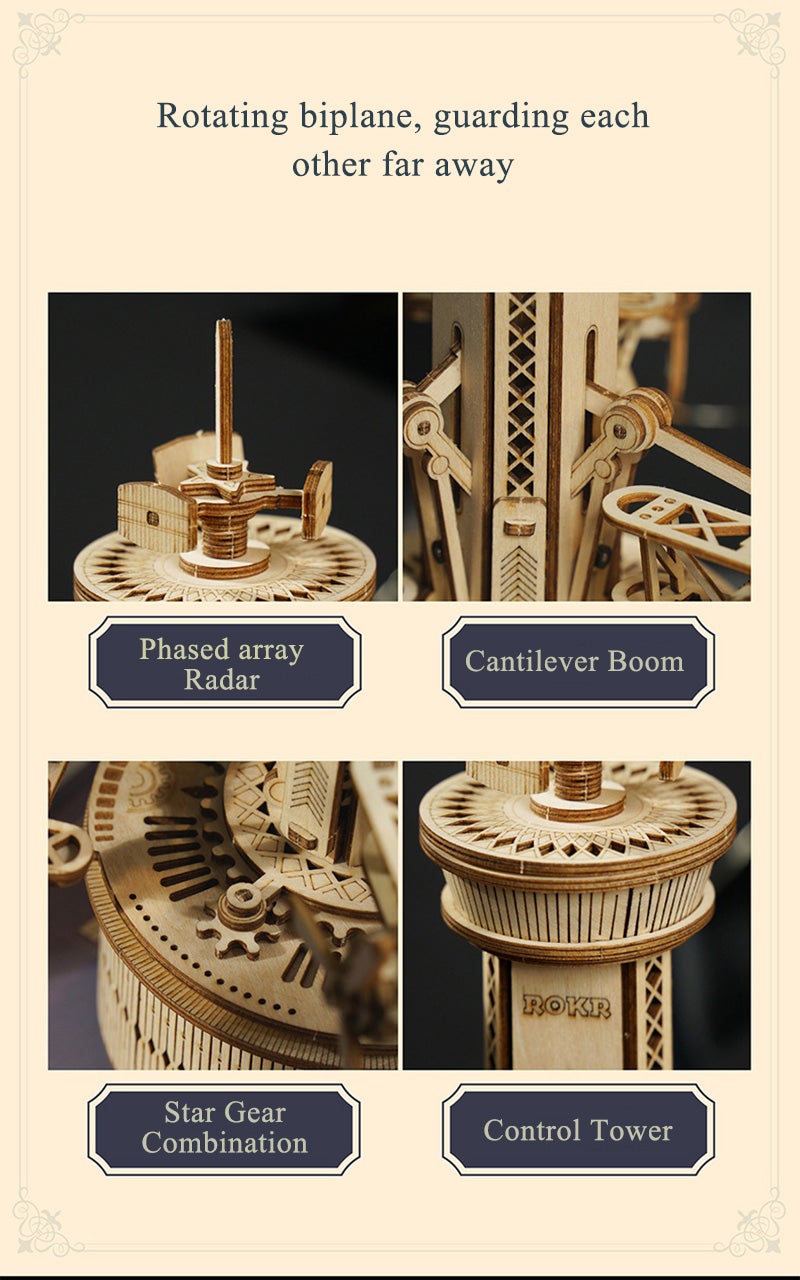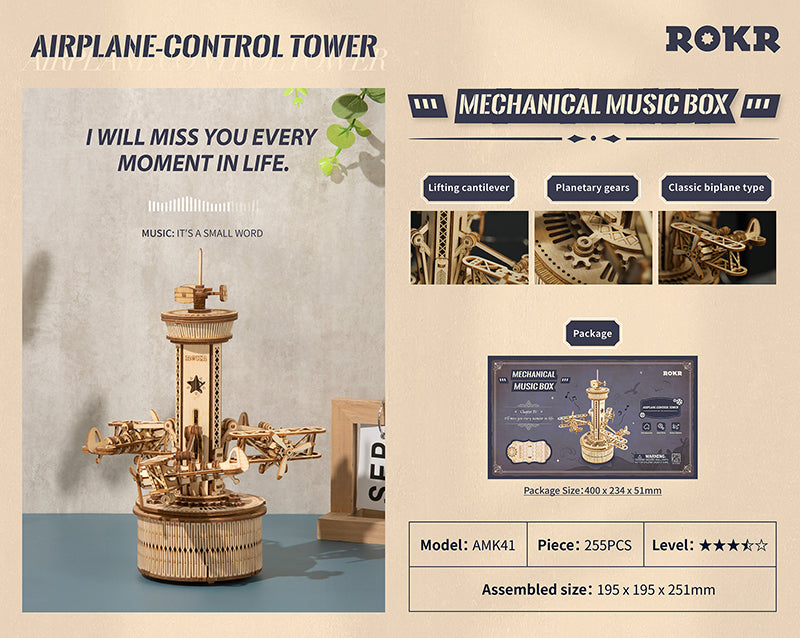 [Fun Project and Best Gift Ideas]?It has much fun to build this amazing kit, and Feel the pride of assembling this toy set-up with your very own hands. Give this to your friends and family, they will be surely surprised.